> Intumescent Mastic : Fire Rated Sealants & Foam
Download Brochure
Standard construction foams and mastics provide little or no fire resistance. The Astroflame range of products are used where fire stopping properties are required, for example, mastic sealing around other fire rated products and foam for gap filling.
Where reduced noise transmission is required some of these products have good acoustic properties.
For a trade or wholesale price on our Mastic Sealants and Expanding Foams product range please get in touch with us or click on the links below to see more information about each product:
tel: 01329 844 500 or email: sales@astroflame.com
---
Product Details
Trade Name: Astro PFP FR Acrylic
Astro PFP FR Intumescent Acrylic | Fire Stopping Mastic | Simple to apply with a smooth surface finish | Permanently flexible | High end formula, certified worldwide.
Product Details
Trade Name: Astro PFP FR Graphite
A high specification formulation designed to prevent the spread of fire | Easy to apply | High sound insulation | Hardens quickly, tack free after 1 hour | 12 months storage time.
Product Details
Trade Name: Astro INTU Mastic
Intumescent Mastic | Brown, Grey or White | Fire & Acoustic Rated | CE Marked | ULEU Accreditation | Fire resistance tested in flexible walls, rigid walls and floors.
Product Details
Trade Name: Astro HPE Sealant
High Pressure Exerting Sealant | Intumescent fire stopping sealant expands up to 20x in a fire | For use with plastic and metallic pipes and cable bunches.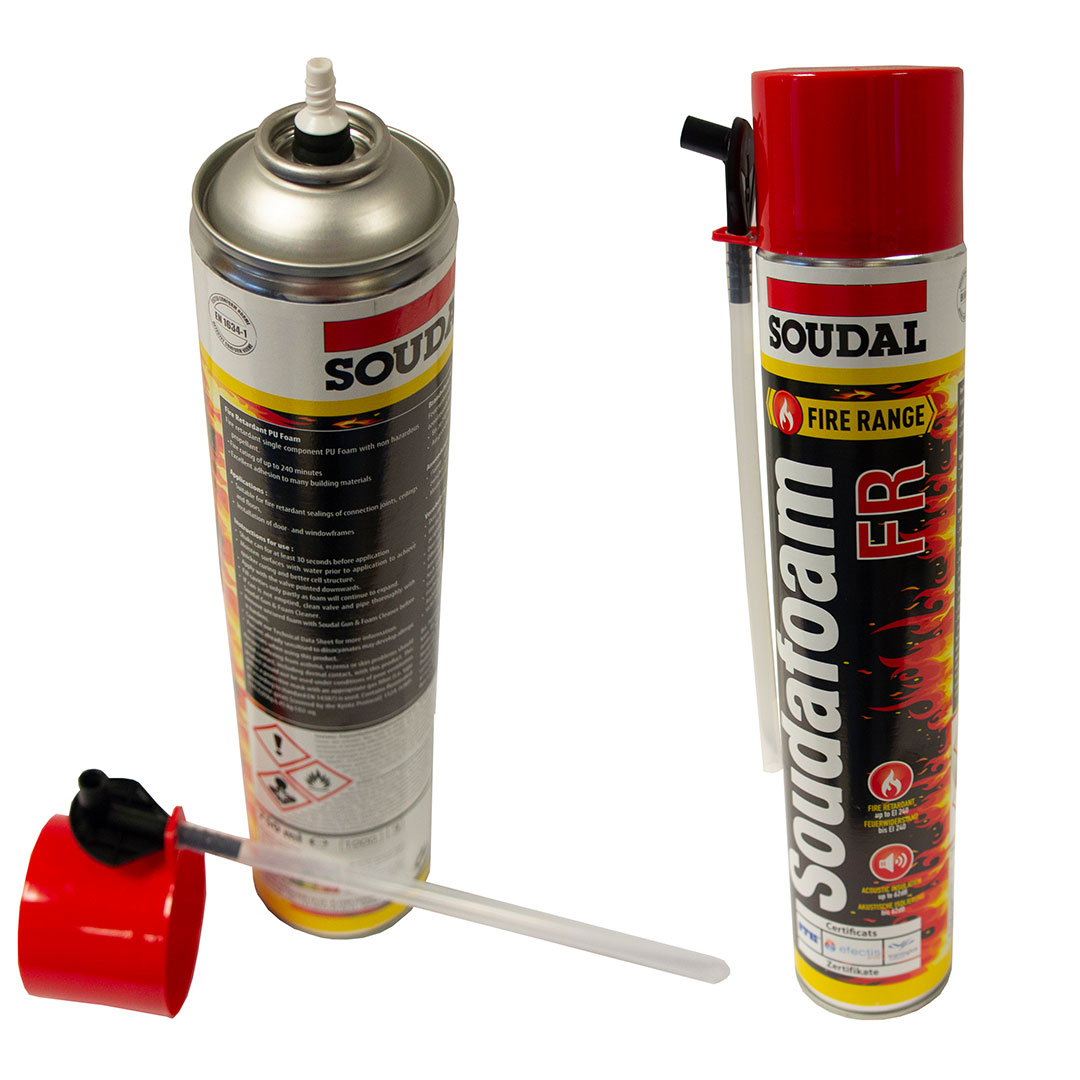 Product Details
Trade Name: Soudal Fire Rated Expanding Foam
Fire Rated, self-expanding foam | Fire resistant in a joint | High filling capacity | Ready to use PU foam in a 750ml can | 15 months shelf life.
Product Details
Trade Name: Blue 60
Blue 60 Fire Rated Frame Foam System | Tested in full size single & double doorsets | Fire retardant up to 60 mins | No additional mastics or sealants required.
---
INTUMESCENT MASTIC : FIRE RATED SILICONE : LOW SMOKE & TOXICITY SEALANT : FIRE RATED FOAM : HIGH PRESSURE EXPANSION SEALANT
---
> Delivery/Returns
For in-stock items orders received before 2pm (Monday-Friday) are generally dispatched for delivery on the following working day (Monday-Friday). All dates quoted for despatch are estimates only and are not guaranteed. We will endeavour to meet these dates but shall have no liability for any delay in despatch or delivery or any damage or loss occasioned thereby. We may deliver products pursuant to any order by instalments. If we are unable to deliver the goods for any reason,you will be contacted and you will not be obliged to pay for the goods which have not been delivered, you also have the option to cancel the goods that have been delivered, however we shall not be liable for any loss of income or profit which may have been caused by the delay or non delivery of goods.
For information about our returns policy please click here.
> Ask a Question
If you've got a question about this product or need some technical help get in touch with the Astroflame sales or technical team to discuss your requirements today. We are open Monday to Friday 8:00am to 5:30pm. You can always contact us on the following:

T: 01329 844 500

E: sales@astroflame.com
Web Page Last Modified: 25th January 2023